Our Doctors
John Van Scoyoc, DDS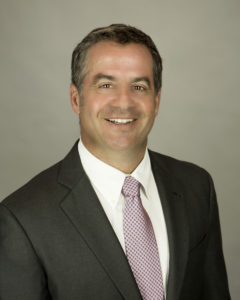 I was raised near Illinois Wesylan's campus and educated through the Bloomington public school system. My college career included cross country and track where I was an All American athlete. My Zoology degree from Miami University prepared me for Dental School at the University of Illinois where I was fortunate to meet my wife and partner, Dr Stacey. After graduation, we chose to return to my hometown to practice dentistry. After being an associate for seven years, it was time for Dr. Stacey and I to open our own dental practice, Bloomington Family Dental. Our goal has always been to create a comfortable setting for our patients with a practical and technologically advanced office. Technology changes at a rapid rate and we continue to grow and morph with all of the new changes and advances in dentistry.
I love the people of Bloomington and am passionate about the dental needs of our community. Dr Stacey and I adore kids and have relished our time working in the McLean County Heath Department as the children's dentist for 10 years. I have enjoyed donating numerous Saturday mornings serving in the Gary S. Johnson extraction clinics. I continue to be active in various dental associations including the McLean County Dental Society where I have held numerous offices including President in 2005 and awarded the Presidents Award in 2006. On the state level, I have served as a Delegate, Alternate Delegate and Student Delegate to the Illinois State Dental Society. I love mentoring whether it's for new dentists and/or children.
Outside of dentistry, I volunteer and have served two terms on the Mulberry School Board.
In and out of the office, I tend to be a gadget guy. I like the outdoors and am a sports enthusiast. I love the water so swimming, sailing, scuba diving, snorkeling and surfing are passions. On solid ground, I love a good game of golf, walking, and landscaping. Take me anywhere as I love the adventure that travel brings. I keep in shape by working out so that I am able to give my all to my favorite activities. If you see me in the water, on the golf course or at the gym, please say, hi. I do find quiet time to read journals, pop culture and non-fiction and I love all kinds of music.
In 2014, I was profoundly honored to be inducted into Miami University's Athletic Hall of Fame.
Above all, Dr Stacey and I have three amazing children who have made our lives full, complete and who inspire me to be the best I can be.
---
Stacey Van Scoyoc, DDS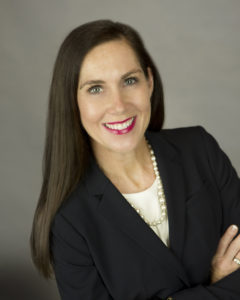 I was born and raised in the same Chicago neighborhood where my parents grew up.  I went to Sauganash Elementary School, Regina Dominican High School and attended the University of Illinois in Champaign-Urbana where I majored in Biology. One of my most memorable highlights of college was participating in the semester abroad program in Seville, Spain.  After graduating from college, I went to the University of Illinois at Chicago Dental School where I met and fell in love with Dr. John. After graduation, we chose to move to Bloomington which has been home for the last 22 years.
Prior to starting our practice in 2001, I had the privilege to work for Dr. Jay Chrisman and Dr. Robert Horenkamp as an associate in addition to working at the McLean County Health Department in the Children's Dental Clinic.
I have been active volunteering in various local and dental communities. Some of the community services I have been active in include working with the Kappa Delta Alumnae Association, Miller Park Zoological Society, the Children's Discovery Museum Guild, Mulberry School Board, Fox Creek parent volunteer, Parkside Junior High parent volunteer, McLean County Community Health Advisory Committee, the McLean County Oral Health Task Force and the McLean County Unit 5 Educational Foundation. I was honored to receive the Pantagraph Area "40 under 40" award in 2009.
I am active in the McLean County Dental society where I have served in several positions including President in 2008 and have been honored with the President's Award twice. On the state level, I  have been a Delegate and Alternate delegate to the Illinois State Dental Society House of Delegates and was selected as a Reference Committee Chair in 2008. I served on and Chaired the the Illinois State Dental Society Committee on Dental Education and was the Central District Trustee from 2014-17. Currently, I serve as an Officer of the Illinois State Dental Society as the Secretary.  On the national level, I am a Delegate to the American Dental Association House of Delegates representing downstate Illinois and have served as an Alternate Delegate since 2012.  Presently, I serve as the Eighth Districts representative to the American Dental Association Council on Dental Practice and serve as the Vice-Chair.  In 2012, I was inducted into the American College of Dentists and in 2016 I was inducted into the International College of Dentists, both are honorary dental organizations that recognize leadership and ethics. I have a few articles published in dental journals such as ADA News, ISDS News and the Journal of Evidence Based Dentistry.
Outside of the office, I have a lot of interests that include a love of the outdoors. In the winter, you will find me snow skiing and in the summers, sailing, surfing and snorkeling. My all seasonal activities include watching my boys musical performances and swim events, exercising at the YMCA, traveling, enjoying good food and wine, and always reading a good book.
The most rewarding role of of my life is that of mother to my three children who keep me on my toes and in the car as taxi driver. They bring great joy to my life. Dr. John and I feel thankful and blessed to be able to share childcare responsibilities so that one of us is always home taking care of our children.